---
Know Before You Go
We are thrilled to welcome you back to Winners! In the months that we've been closed due to Covid-19, we've been working hard behind the scenes to ensure we reopen safely for our customers and employees.
Strictly following the Government and CDC guidelines we have met or exceeded what is required to reopen. Our primary goal is to ensure our team and customers can return to Winners with confidence.
Guest & Team Member Safety
When you return to Winners, you can expect a slightly different experience. Our team members will be wearing PPE such as masks, gloves and face shields. Hand sanitizer stations are available at entry points and other high traffic locations. Where possible, we've created one-way traffic flow to limit social interactions. Social and physical distancing signage and floor markers will help reinforce the importance of staying 6 feet apart.
---
Winners Requirements Of Entry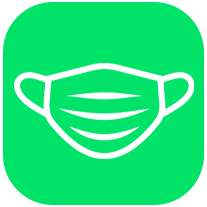 MASKS
All staff and customers are required to wear a mask unless actively eating or drinking - no exceptions.
If you do not have a mask one will be available for purchase at the front entrance.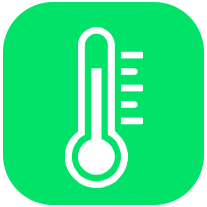 SYMPTOM AWARENESS
If you're not feeling well or are showing any C-19 symptoms, we ask you stay home and seek medical advice.
If a guest is seen exhibiting C-19 symptoms, team members may ask the guest to return when they feel healthy.
SOCIAL & PHYSICAL DISTANCING
Temporary plexi-glass barriers have been installed at transactional locations such as wagering teller stands.
Self-betting terminals have been distanced to a minimum of 6 feet where possible or purposely turned off.
Some seating areas, tables and/or chairs may be removed or closed.
Signage and floor markers encouraging guests to practice a six-foot distance throughout the property.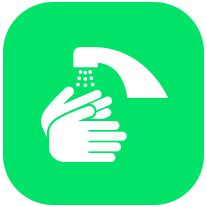 SANITIZING & HAND WASHING
Sanitizing stations have been made available within the venue.
Hand sanitizer stations will be easily accessible.
Disinfecting spray and wipes will be available for guests to wipe down tables & chairs before sitting should they wish.
Signs throughout the property will remind guests and team members to use the disinfecting stations and to wash their hands regularly.
---
Locations & Hours Info
Please click on a Winners location to view hours of operation.
Updated as of 04/01/2021
What's Open?
Winners Manchester and Shea's Pizzeria & Sports Bar
Winners Bradley and Bobby V's Restaurant & Sports Bar
Winners Stamford and Bobby V's Restaurant & Sports Bar
What's Closed?
Please note we have permanently closed Winners Putnam, Winners New London and Winners Windham. You can wager with us online or mobile app at MyWinners.com or via telephone betting.
---
FAQ's
What can I expect when I visit?

We have worked hard behind the scenes to meet or exceed Government and CDC guidelines. Please see the "Know Before You Go" section of this page to learn what protocols are now in place.
What can I expect at Bobby V's or another food and beverage establishment?

Open restaurants and bars will reduce seating to allow for physical distancing during dining.
Plexi-glass shields have been installed at transactional locations.
Tables will not be set until guests arrive.
Check presenters and other high touch points will be disinfected after each use.
Waitstaff will be wearing masks and gloves.
I have a winning ticket to cash, but it has expired while venues were closed. What do I do?
Bring your expired winning ticket to an open venue. The manager will take the expired winning ticket from you and provide a receipt. The ticket will then be sent to HQ in New Haven for verification and, if valid, a check will be mailed to the customer. The entire process will take at least two weeks.
Why are there so few tellers?

We are operating with a considerable reduced complement of Tellers.
We've made as many self-service betting terminals available as possible given the constraints of social distancing. If you prefer to use your own device, you may do so by downloading the MyWinners App.
We've also got some personnel doing different jobs to keep the buildings clean and safe and monitoring face-masks, etc.
Why do I have to wear a Face Mask?

It's our company policy. Face Masks are mandatory for all employees and customers, unless actively eating or drinking.
If you do not have a mask, one will be made available for purchase at our point of entry.
What happened with DRF and why aren't there any forms?

DRF is currently only printing two books. We don't know if this is a short term thing, but it is all they are providing. which may be a short term inconvenience.
DRF are obviously not back in the swing of normal operating and we didn't get a supply this morning. We're moving books around the State ourselves and will do our best to deliver to your location if possible.
What's going on with the Program Kiosks?

The company that provides them have just done a software upgrade and there a couple of things to iron out. We believe it will be back to 100% shortly.
Why haven't all locations opened?

In some locations it would be very hard to enact good social distancing so we've chosen to keep them closed initially. They are all fairly close to other locations so we've also taken this into account.
Why isn't the normal Food & Beverage menu available?

We are working to enhance the menu in due course. Please be patient with us as we adjust to new operating standards.
Can I bring in my own food or beverage?

Outside food is not currently allowed.
Until further notice, and because we are currently unable to offer a full range of beverage services, you may bring in and consume non-alcoholic beverages only.
I have a coupon(s) from the January Calendar Giveaway. How are these being handled ?

We'll only be honoring coupons from July onward.
Will my Winners Rewards points expire?

We have suspended Winners Rewards Point expiration through December 31, 2020. All earned Rewards points that were due to expire while our venues were closed, will remain in your account until December 31, 2020.
Is my Rewards Tier Status going to be reduced because of the closures?

We are committed to helping you achieve your Winners Rewards Tier Status and will be adjusting our 2020 program. At this time we are happy to announce that your existing Rewards Tier Status as of March 15, 2020 will be honored when we return to open our venues. That Rewards Tier Status will last for 31 days after our initial reopening.
Please note, if you choose to continue your play with us at MyWinners.com during the time of our temporary venue closures, you may have increased your Rewards Tier Status. Be assured though, your Rewards Tier Status will not lower during this time.
---
---
---
---
---
---
---
---
---
---
---
---
---
---
---
---
---
---
---
---
---
---
---
---
---
---
---
---
---
---
---
---
---
---
---
---
---
---
---
---
---
---
---
---
---
---
---
---
---
---
---
---
---
---
---
---
---
---
---
---
---
---
---
---
---
---
---
---
---
---
---
MEET OUR EXPERT HANDICAPPERS